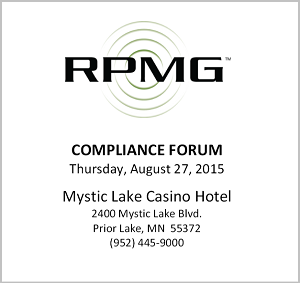 Susan Boland of Life Cycle Associates will present at the  in Prior Lake, MN on August 26 – 27, 2015.
Susan will present on fuel pathway lifecycle analysis using the CA_GREET2.0 model as designed and explain how the model works using a base case of the Tier 1 corn ethanol pathway. To meet up with Susan during the forum,
contact us.
The RPMG Compliance Forum at Mystic Lake Casino Hotel brings together knowledgeable compliance professionals from throughout the renewable fuels industry and provides a dynamic platform to share information and collectively address key biofuel compliance topics. View the Agenda here.
Date: August 21, 2015