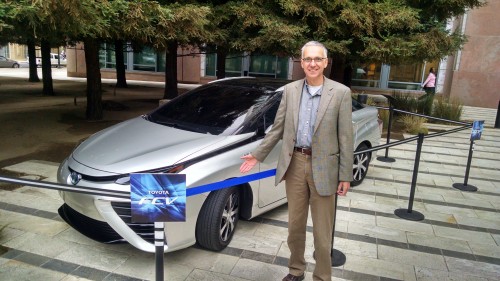 The California Hydrogen Business Council's Hydrogen and Fuel Cell Summit (CHBC) took place in Sacramento from October 15-16, 2014. Professionals from businesses, academia, and government agencies gathered to explore the hydrogen and fuel cells market. Life Cycle Associates' Managing Director, Stefan Unnasch, attended the summit on both days.  Contact us, if you would like to hear more.

Conference Topics included:
California Leadership in Energy and Climate Change
Building the Infrastructure
Hydrogen Fueled Microgrids
Case Studies and Market Potential for Energy Storage
Challenges of Commercializing Hydrogen Outside of California
Local Leadership in Implementation of Zero Emission Technologies
Biogas to Hydrogen – Strategies in Renewable Hydrogen for Transportation
Environmental Benefits and GHG Emission Reduction of Hydrogen and Fuel Cell Technology
The Summit focused on the vision and promise of hydrogen and fuel cell technology as well as advances already made, using hard data from industry developments in the real world. Attendees explored how this industry can address state environmental, energy and business goals and revolutionize California's portfolio of energy solutions. It was held at the California Environmental Protection Agency. Learn more on the California Hydrogen Summit website.
Date: October 17, 2014