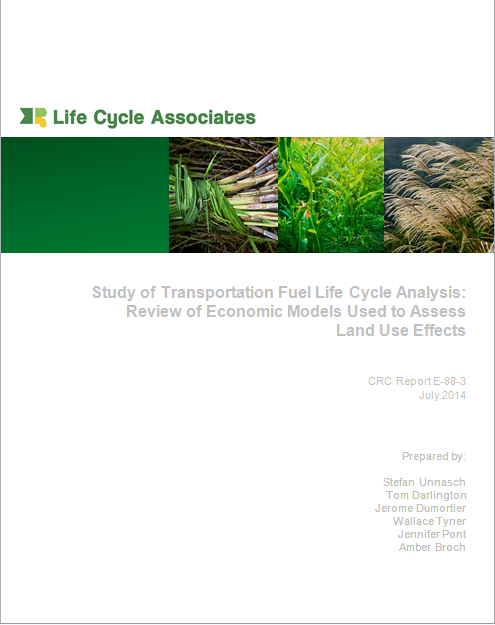 Life Cycle Associates completed a study called Study of Transportation Fuel Life Cycle Analysis: Review of Economic Models Used to Assess Land Use Effects for the Coordinating Research Council.  The study reviews the factors that affect land use conversion for biofuels and examines the differences among different LUC models including GTAP, FASOM, FAPRI, and MIRAGE.
Estimates of the CO2 release from land use change (LUC) associated with biofuel crop production have only recently been incorporated into policy and the broader scientific literature. Agro-economic modeling systems were improved and configured to assess the effect of changes in the agricultural policies, e.g. biofuel production on land use change and GHG emissions.
Land use change is an important element of a biofuel's life cycle impact. It includes the direct emissions associated with agricultural land used for biofuel feedstock production and indirect emissions associated with land use change induced by a change in the economic environment.
To read the study, click the following link: STUDY OF TRANSPORTATION FUEL LIFE CYCLE ANALYSIS: REVIEW OF ECONOMIC MODELS USED TO ASSESS LAND USE EFFECTS
If you have questions regarding the study, please contact us.
Date: August 7, 2014