Tier 1 CA_GREET2 Emulator (T1E)
Are you tied up with California GREET 2.0? Are you tired of large file sizes, errors in your GREET model runs, inconsistent results, and other sources of frustration? California GREET can be a difficult tool to use.
That's why Life Cycle Associates has developed the Tier 1 CA_GREET2 Emulator (T1E), a tool to help with LCFS calculations. T1E is an emulator of the Tier 1 CA_GREET2 model that helps biofuel producers provide a verification of carbon intensity (CI) calculations, and can be run as often as needed to determine daily or monthly carbon intensities.
T1E provides the CI for an individual facility in a reduced file size. The inputs are limited to only those inputs that apply to the individual facility, which reduces the potential for input error. See the sample interface below: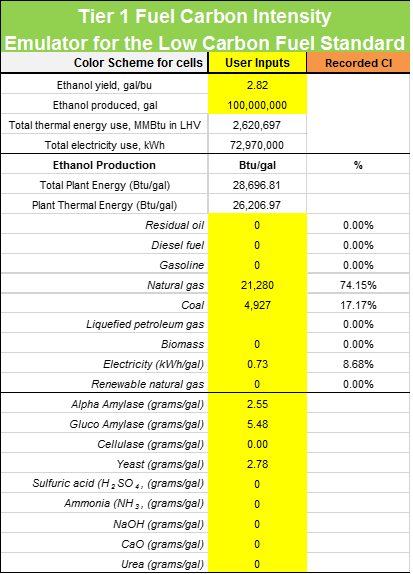 Please contact us, if you want to know more about the tool or have any questions.