Prepare for the next LCFS Re-adoption Hearing – Part #2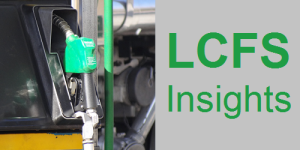 As we approach the LCFS Re-adoption Hearing, several questions about how the Low Carbon Fuel Standard (LCFS) works remain unresolved. This discussion is the second in a series intended to help clarify the subject.
You have likely heard about the regulation changes and want to know how these changes affect an existing registration and if the pathway for an existing registration needs to be updated.
The re-adoption of the LCFS hearing will likely occur in July 2015; so the following has not been approved yet. The elements of the proposed regulation include:
All fuel pathways completed with CA_GREET 1.8b would expire on Jan 1, 2017

CA_GREET2 requires board approval.  Once the GREET model is approved, new fuel pathways can be submitted to ARB for review and approval.

New fuel pathways based on CA_GREET2 could be used no sooner than Jan 1, 2016.
Do you have questions regarding the LCFS Re-adoption Hearing or California's Low Carbon Fuel Standard? Feel free to contact us.
Read the other discussions here:
Prepare for the next LCFS Re-adoption Hearing – Part #1