ARB Board Meeting on February 19, 2015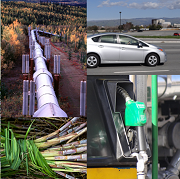 On Thursday, February 19th (and perhaps continuing to the 20th), the California Air Resources Board (ARB) will hold a Board Hearing to consider the re-adoption of a revised Low Carbon Fuel Standard. 65 comments were submitted by the February 17 deadline. Click the following link for a complete list of comments.
Life Cycle Associates submitted two comments. One comment addresses the Treatment of Nitrogen Fixation in Soybeans and the second one discusses the Electricity Mix in CA GREET.
Do you have questions regarding California's Low Carbon Fuel Standard? Feel free to contact us.